Ah-ha! A Service Alert!
As you can imagine, this is another well played e-mail that preys upon the masses. Who doesn't have or have made a transaction though PayPal?
Obviously, if you don't have an account with PayPal then just delete the e-mail message. However, if you do then we need to do some…
Detective Work
It may say it's from PayPal, but its really from cavebaby@tds.net
In all likelihood, the person who owns the address of cavebaby@tds.net has a infected computer or compromised account that is spamming others.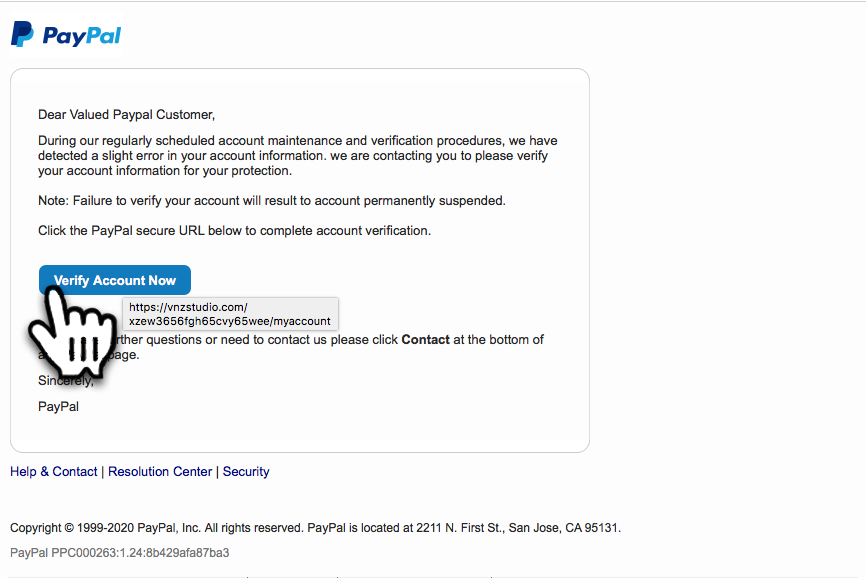 Hovering over the hyperlink reveals a destination nowhere near PayPal. The rest of the links on the page are legit, trying to persuade the recipient into a false security.