Re-activate my what?
It's almost hard to tell that this e-mail isn't from Wells Fargo. As always, ask yourself, do I even have a Wells Fargo account?
If you don't, then delete it immediately. Unfortunately, many of us had a Wells Fargo account at one time or another, so this becomes easy bait to our simple clicky clicky.
Detective Work
It may say it's from Wells Fargo, but its really from roseallen@tds.net
In all likelihood, the person who owns the address of roseallen@tds.net has a infected computer or compromised account that is spamming others.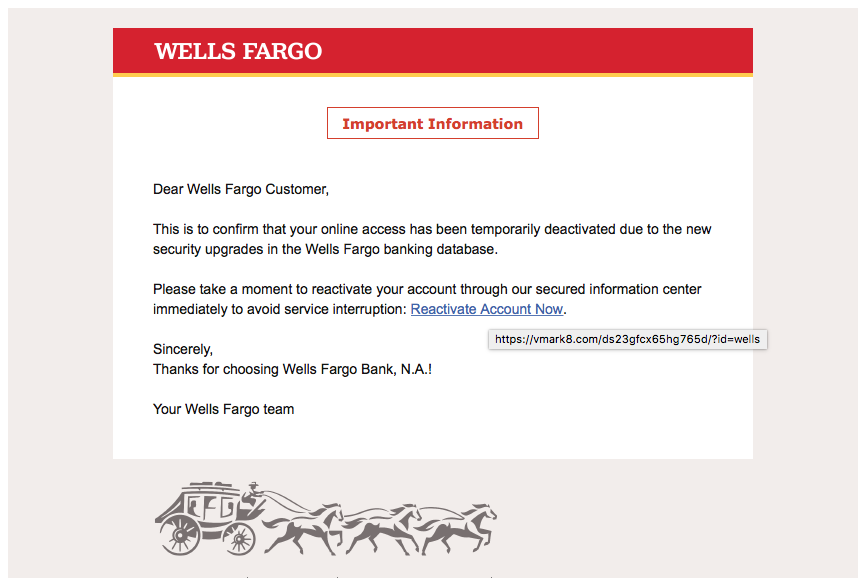 If you are on the fence of it's legitimacy however, hover over the links to see where else it leads…
Hovering over the hyperlink reveals a destination nowhere near Wells Fargo. The rest of the links on the page are legit, trying to persuade the recipient into a false security.